Please join us for Open House this Thursday, May 12th from 5:30-7:00PM. Students will have a minimum day to give teachers ample time to prepare for the evening.

Garden development is happening at Empire Elementary.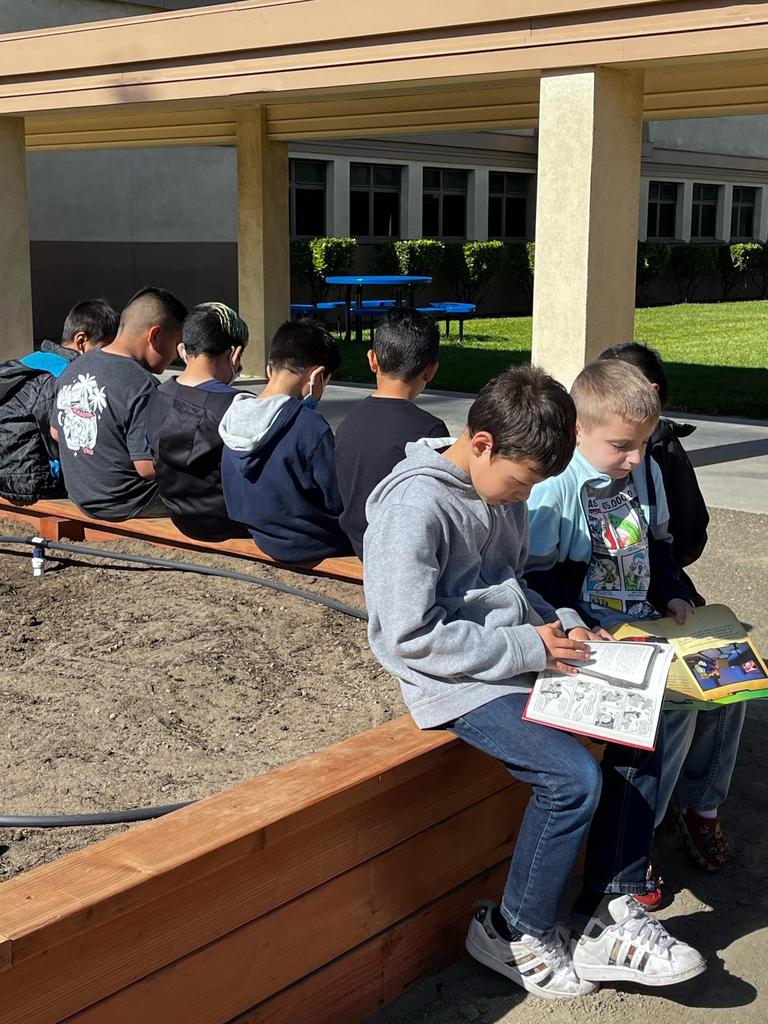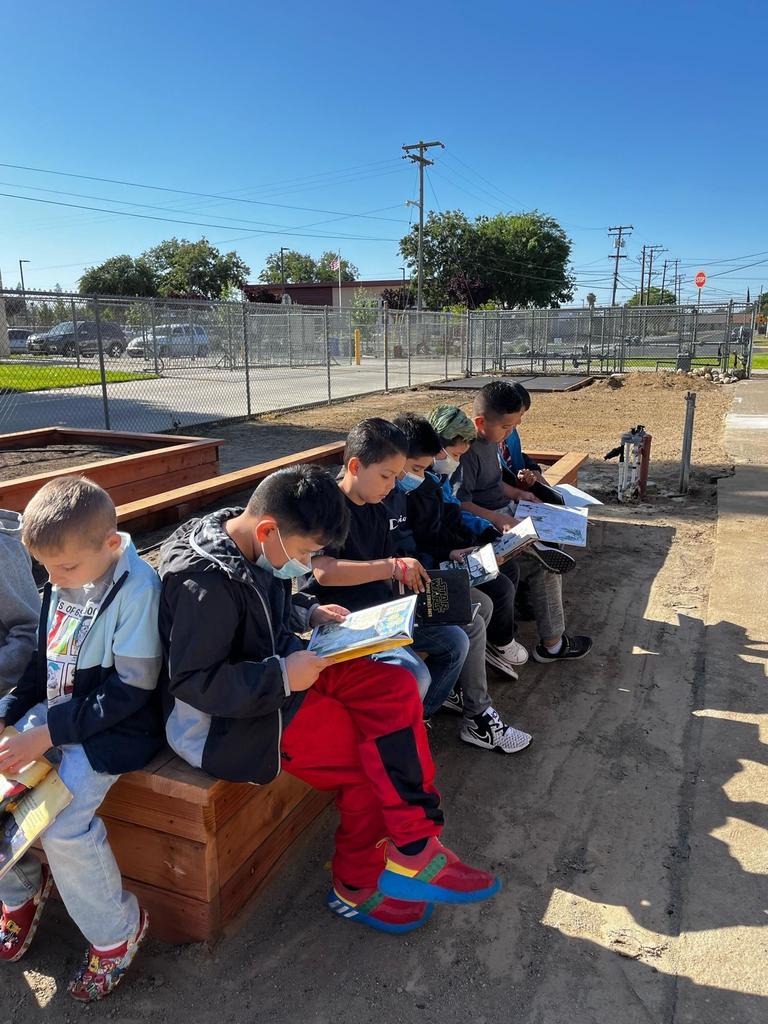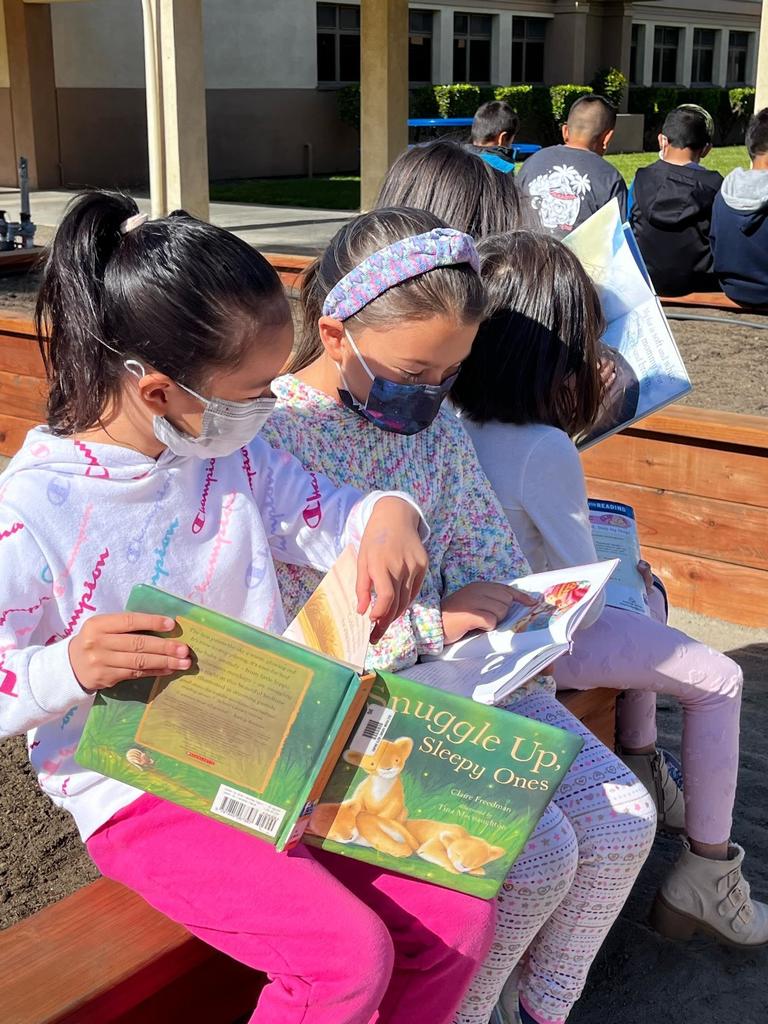 Garden Development at Empire Elementary.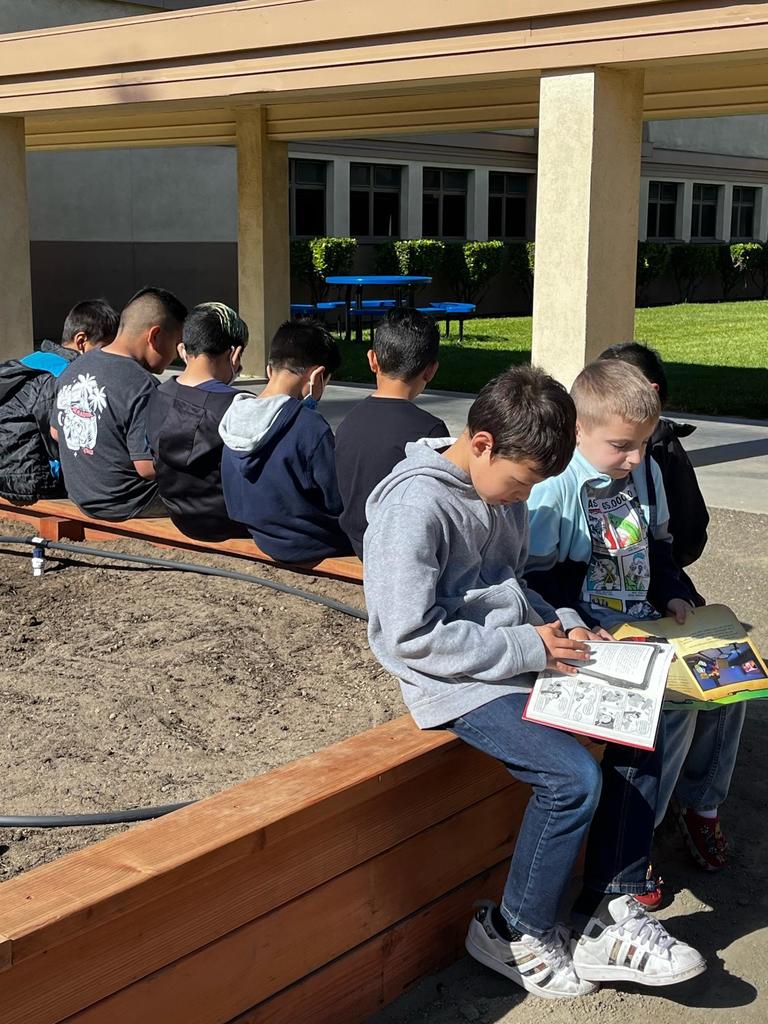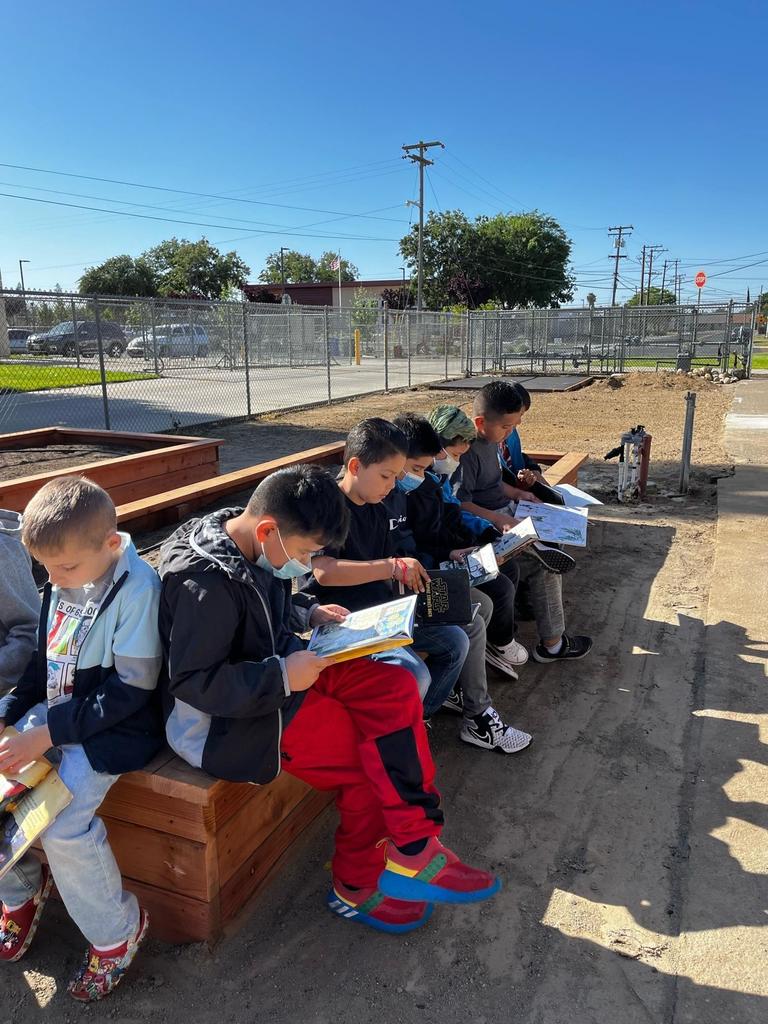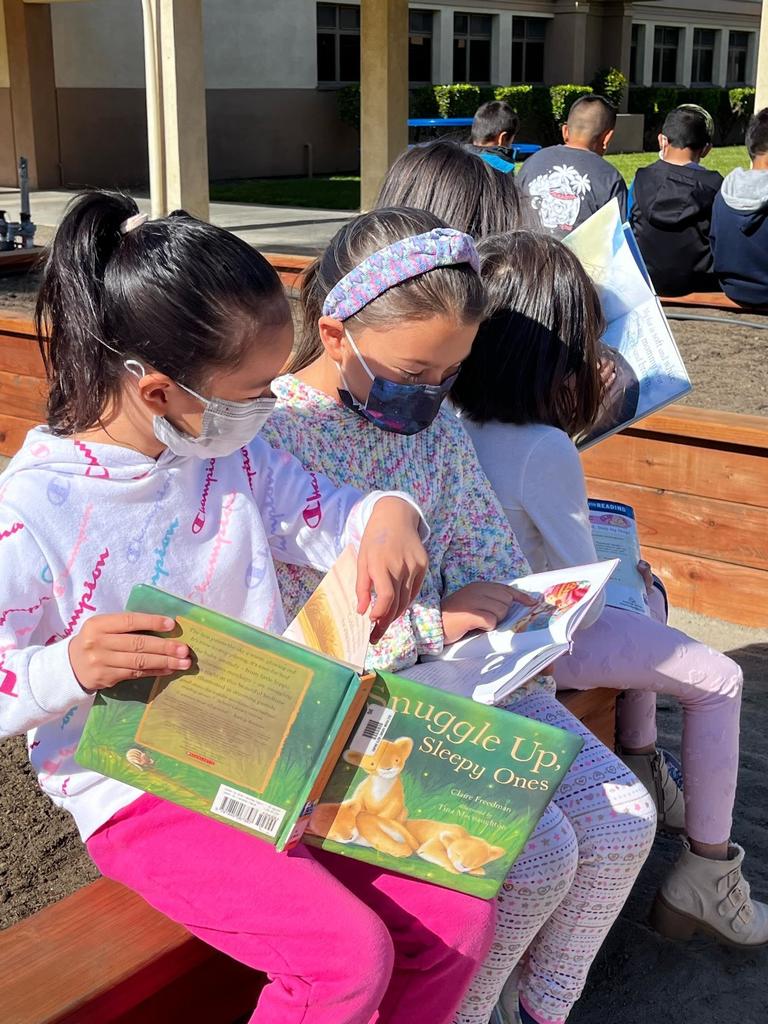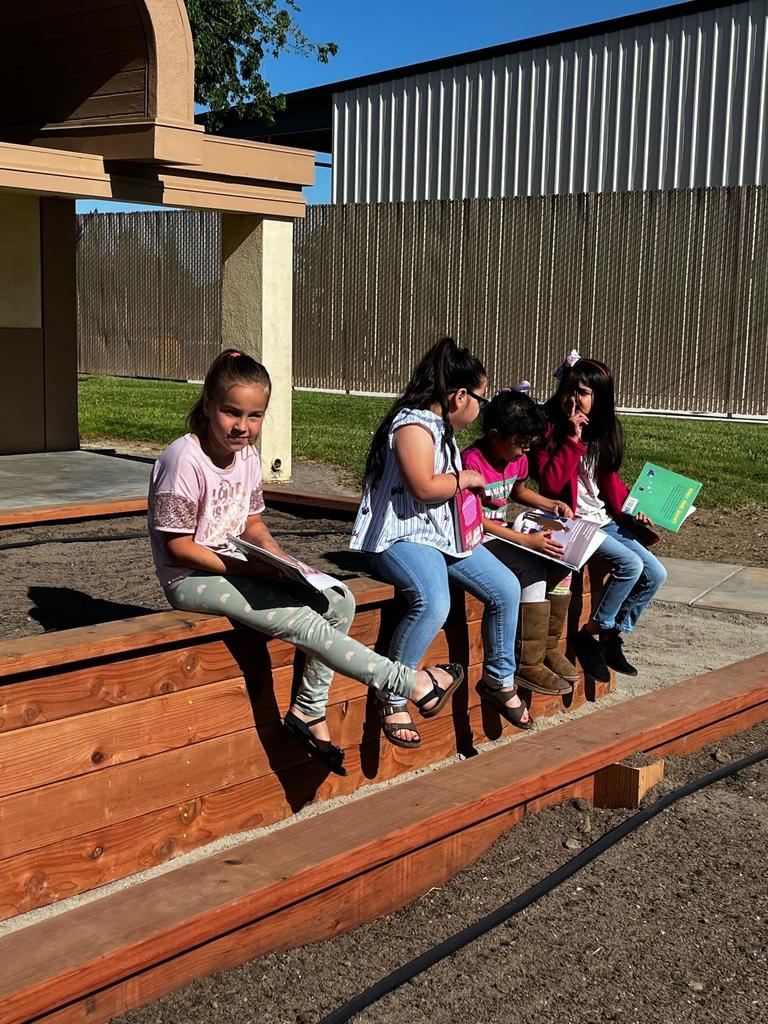 Our garden is flourishing! Thank you to the community of Empire for the outpour of help this past weekend!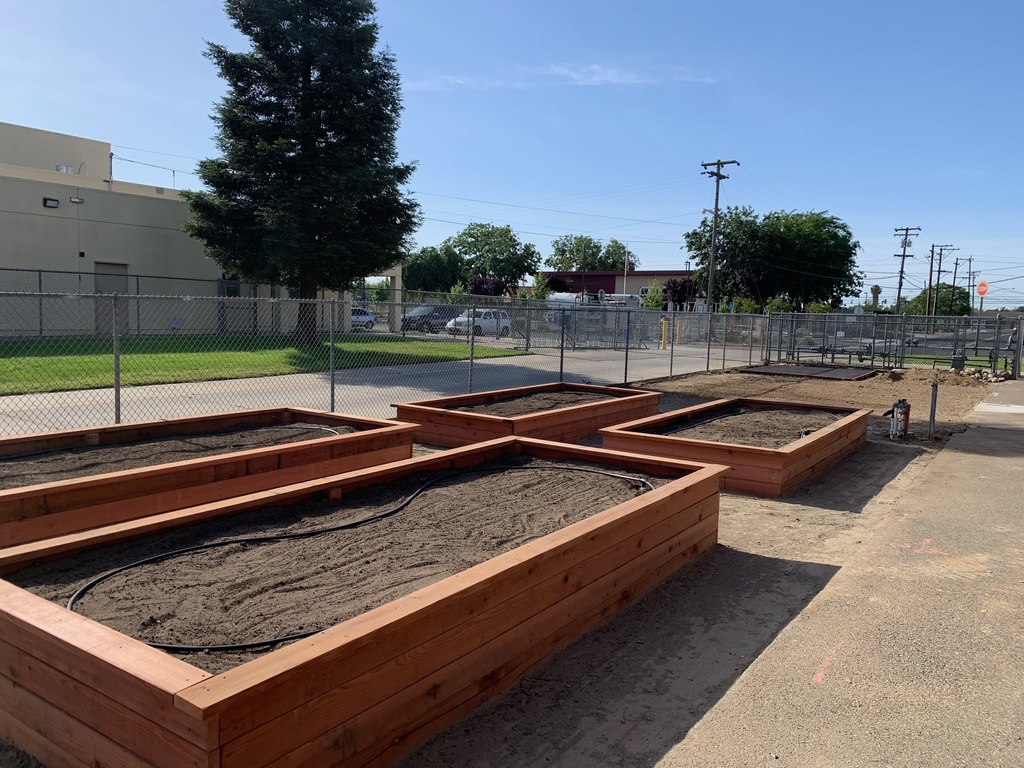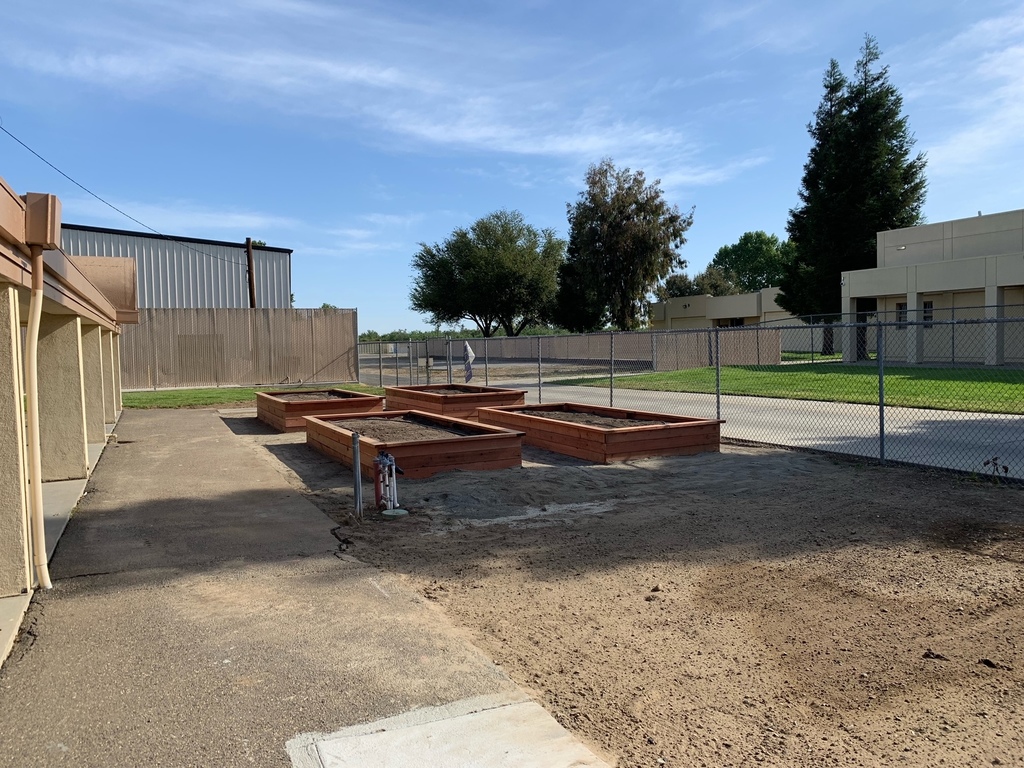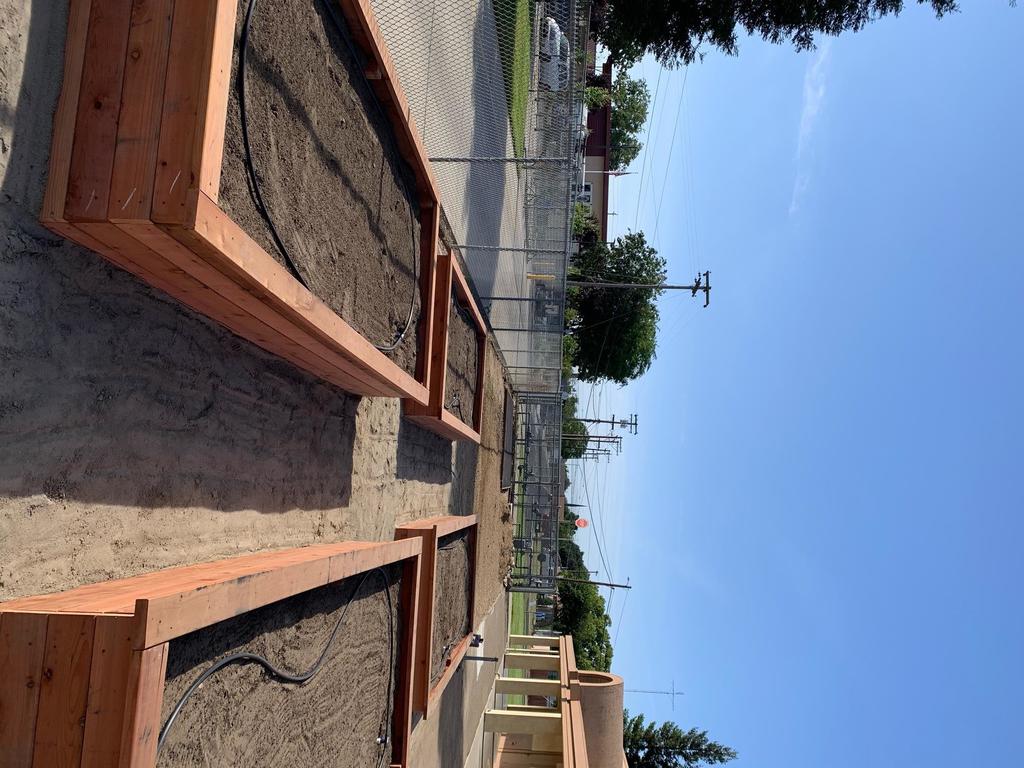 The Empire Elementary Open House is coming up from 5:30 pm to 7:00 pm on Thursday, May 12. See you there.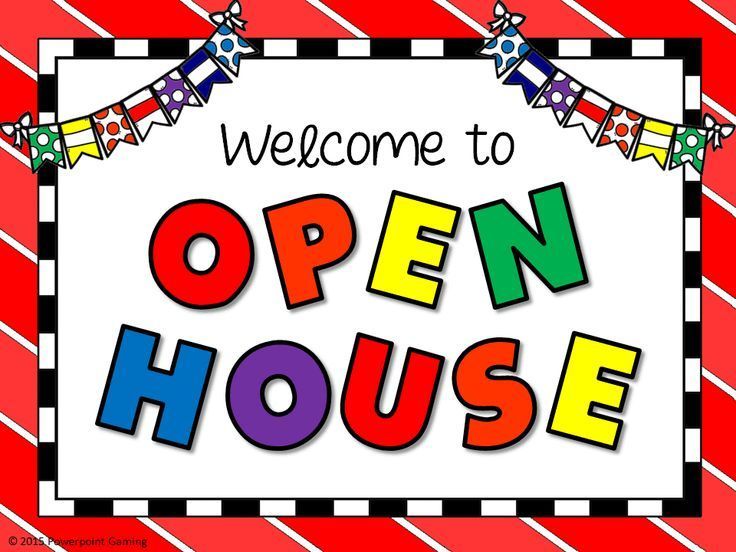 Free Take Home COVID-19 Test Kits The California Department of Public Health in conjunction with the Stanislaus County Office of Education has provided our district with another set of Free Take Home COVID-19 Test Kits. Our designated supply of test kits is enough for every EUSD student to receive two test kits. Each test kit contains two COVID-19 tests, thereby each student may receive four (4) free COVID-19 take home tests. The test kits can be picked-up from your school site's front office counter. The test kits will be available beginning on the afternoon of Tuesday, April 12 through the afternoon of Thursday, April 14th. It's important to remember there is 'No School' on Friday, April 15th and 'No School' all next week due to it being our 'Spring Break'. Beyond Spring Break, we'll continue to make the Free Take Home COVID-19 Test Kits available until supplies run out.
Sixth Graders are off to a one-day field trip to Foothill Horizons tomorrow, March 30. Please have your students on campus ready for departure at 7:15am. No backpacks are necessary and lunch will be provided. Have fun, sixth graders!
Congratulations to Ms. Alek Majtenyi, Empire Elementary's Teacher of the Year!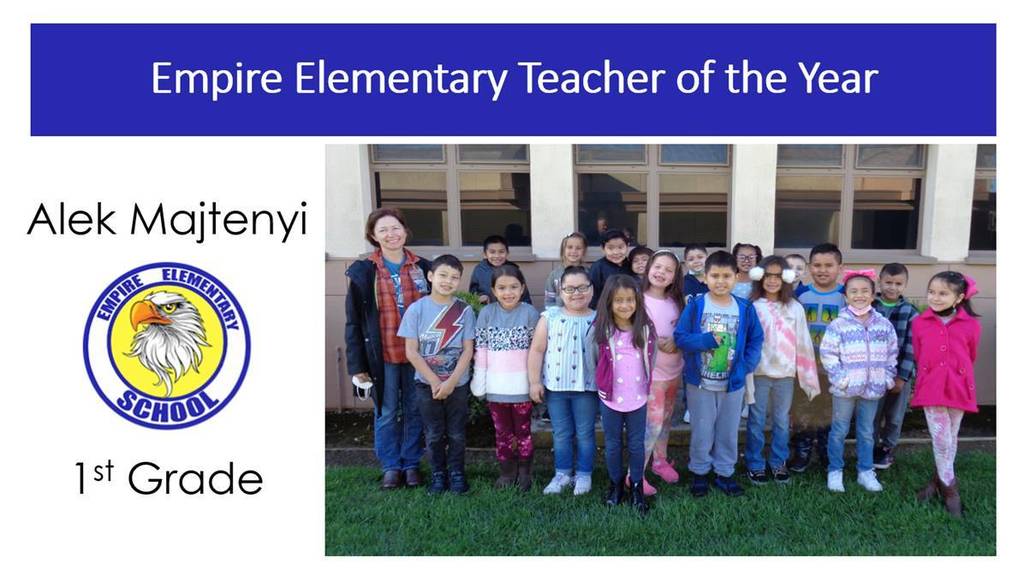 Congratulations to EUSD's 2021-22 'Teachers of the Year': Terry Aboularage – Capistrano Elem.; Vitoria Starck – Stroud Elem.; Alek Majtenyi – Empire Elem.; Jo Powell – Hughes Elem.; Katrina Haskin – Sipherd Elem.; Christine Harvey – Glick Middle School

Please join EUSD in recognizing National School Breakfast Week: March 7–11, 2022. Breakfast is available for every EUSD student each morning.
Empire Elementary is excited to celebrate all of our learning next week, March 11th during our honor roll assembly. We will be honoring students for achievement in literacy, mathematics, civility, and overall student growth! We look forward to celebrate our Soaring Eagles!
Kindness Week 2022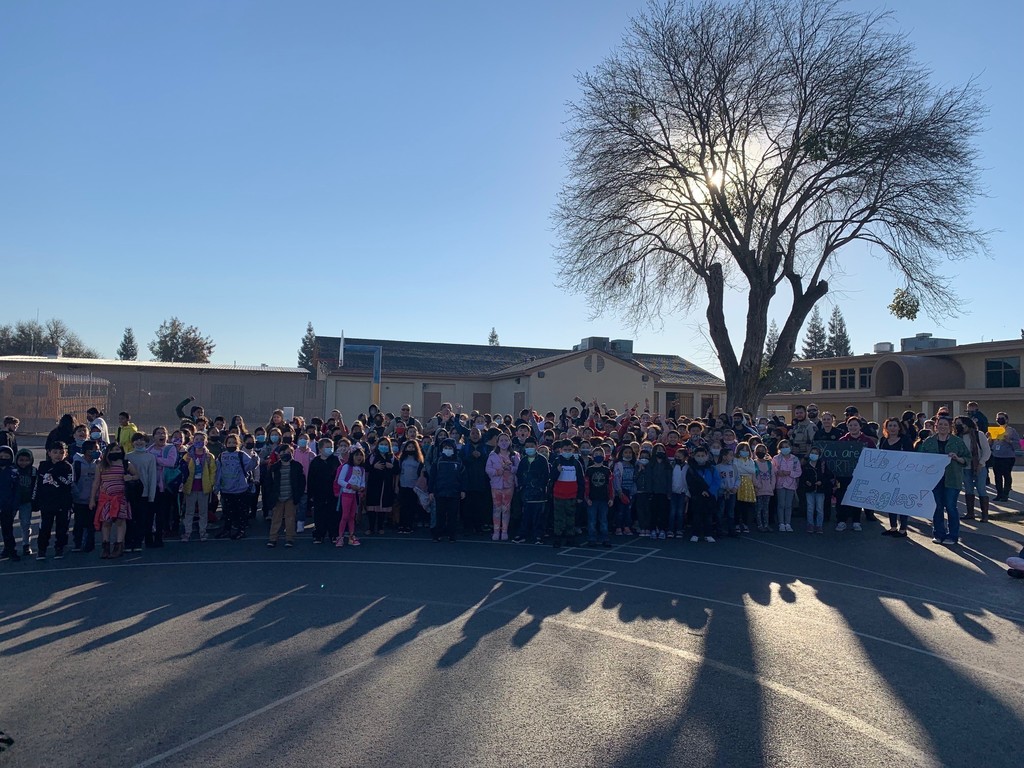 Glick H.O.P.E. club members created Kindness Rocks with Empire Elementary students for Kindness Week.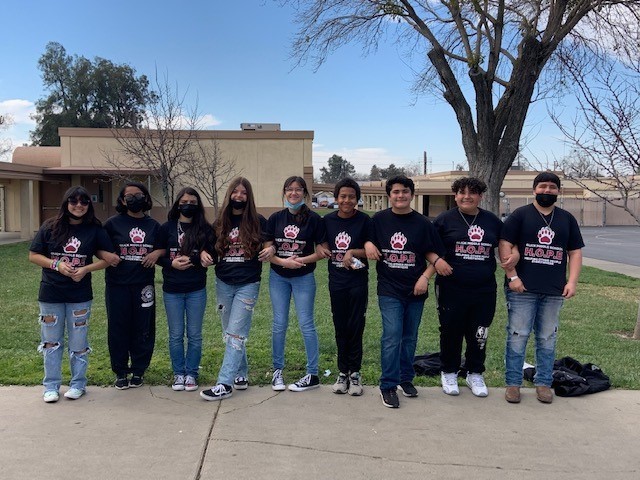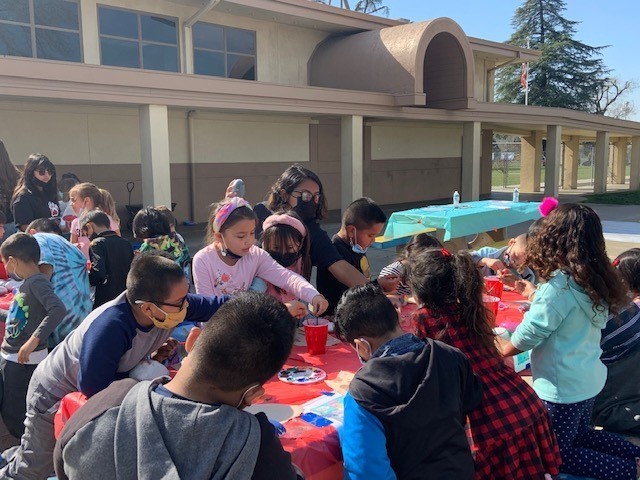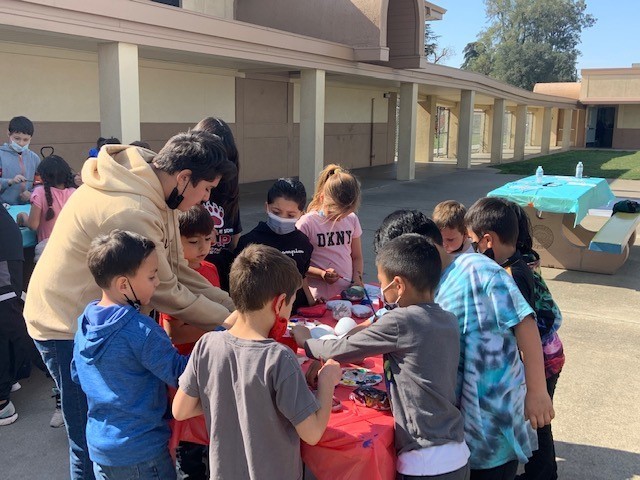 Kindness Week at Empire Elementary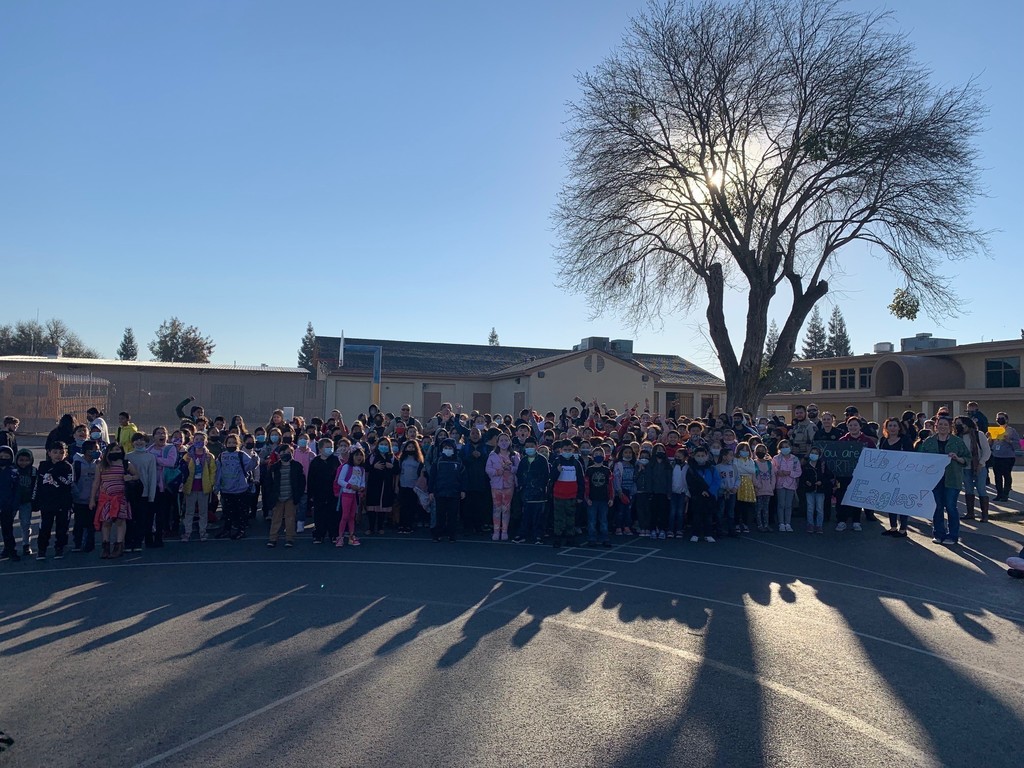 2022-2023 Registration for Kindergarten and Transitional Kindergarten has begun, and TK-K registration can be completed on-line'

Please join us in thanking our EUSD School Counselors by recognizing January 31st – February 4th as 'School Counseling Week'.

The Federal Government is providing four free at-home COVID-19 rapid antigen tests per household. These free tests can be ordered through the following web site: covidtests.gov
Free COVID Test Kits are now available for students. Please contact the school directly to arrange a time to pick up your students' Free COVID Test Kit. Thank you.

Welcome Back EUSD Families … Please be sure to conduct a 'Wellness Check' for your children before school each morning. Any temperature above a 100.4 degrees Fahrenheit is defined as a fever
"Employees Making a Difference" Program Recognizes Outstanding Classified School Employees Each year the Stanislaus County Office of Education (SCOE) and the Association of California School Administrators (ACSA) Region VII partner to honor outstanding classified education employees in Stanislaus County. Called "Employees Making a Difference," school districts throughout the county select their own honorees and forward nominations to SCOE. One representative will be selected from each of the nine (9) work categories provided from the California Department of Education (CDE) to represent Stanislaus County in the statewide recognition program. In addition, the Education Foundation of Stanislaus County will present the Jane Johnston Civility Award to one of the 2021-22 district nominees who best exemplifies the principles of civility. The award is named in honor of former SCOE Assistant Superintendent Jane Johnston, who helped launch the county-wide Choose Civility Initiative in 2010 and passed away unexpectedly in April 2012. Johnston advocated for, and co-chaired, the Employees Making a Difference Program (2008–2012), and was active with the Education Foundation of Stanislaus County. The Empire Union School District (EUSD) would like to recognize and congratulate the following employees for 'Making a Difference' in the lives of EUSD students, families, and staff: Maria 'Alex' Ramos -Student Services Assistant- Stroud Elementary Sheri Singer -Principals Secretary- Capistrano Elementary Mattie King -Local Area Network Specialist- Hughes Elementary Maria Jackson -Bilingual Paraprofessional- Empire Elementary Arturo Ramirez -Paraprofessional RSP- Sipherd Elementary Jennifer Salazar -School Secretary- Glick Middle School It is so important to recognize our outstanding education employees for going above and beyond especially during these difficult times. The work our classified employees perform on a daily basis is the glue that keeps our schools running and greatly contributes to the quality of education for our students. Teachers, principals, & superintendents know that the success or failure of any school or district office depends on the competency, passion, and hard work of talented support staff. Classified staff is vital to the education system. All of the EUSD 'Employees Making a Difference' go the extra mile and each possesses outstanding qualities to truly make a difference. Congratulations to these well-deserving employees!